Here's a premier of an Eric Deaton original with the band…
---
Here is a snippet from a live show last night at Blue Canoe in Tupelo.  More to come…..
---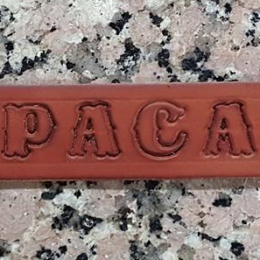 While working, recording, writing, playing, etc. sometimes it gets difficult to make time on social media / the internet to keep things updated.  That doesn't change the fact that cool things are still going on… Some years ago, I had the pleasure of recording some friends of mine on a side project called Cuidado El Chupacabra. They were all playing in other bands, and this was a way for them to be creative outside their normal comfort zone.  We set up in the studio one evening, and tracked 8 songs live with no overdubs.  Real life took precedence, and the guys focused on other responsibilities and we never really did anything with the recordings.
Fast forward to 2016… Cuidado El Chupacabra is back rehearsing and getting ready for a show at Ron Shaprio's amazing new joint, Shelter on Van Buren on April 29, 2016. You really should check these guys out.
Cuidado El Chupacabra is: Chris Steiner (guitar), Eric Carlton (keys / synth), Scott Doler (bass), and William Gates (drums / percussion).
Check out the tunes they recorded with us back in 2010 on the El Chupacabra Soundcloud page.
Here's one of my favorites, called Paps Blue Riffin'
---
Check out a track from the Eric Deaton Trio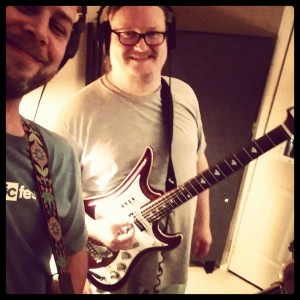 during an off-the-cuff session this past Saturday…. The studio was set up from another session, so we just popped in and did single live takes of several songs…. stay tuned for more..
---
After I finished the custom audio rail power supply for my Trident 65, I sent off my master section to the wizard Jim Williams at AudioUpgrades for his mods.  I also sent one channel module and he was gracious enough to provide in-depth instructions of his mods to that section.  The master section mod really opened up the console and let me hear things that weren't present before.  Much more life in mixes.
The channel module is great sounding as well, as he removed the coupling caps and cleared the audio path.  I will be doing seven more of the channel modules with Jim's mod to give me some flavor on the console, akin to having some outboard pre's.
Session work has been rolling along, with several projects running concurrently.  I've added some new mics, and other gear to the studio as well.  We also launched a new SoundCould stream ( https://soundcloud.com/rnnstudios ) and will be periodically posting stuff there.
During the NMS Hill Country Picnic, WWOZ New Orleans was there live-streaming the event, and I got to meet with their guys and check out all their equipment and mobile studio. They have a great setup and were all great folks.  I'll be setting up to provide some live-stream services soon, and maybe even stream some sessions in real time.  Keep a watch here for more updates!
---
Analog is great.  In this day and age of ITB recording, computer DAWs and plugins, analog still has a place.  I'm not knocking ITB mixing, I do it frequently.  There is however, an allure to pushing faders, twisting knobs, and seeing the glow and swing of a VU meter working.  I am privileged to have some good outboard gear, and a great analog console, a Trident Series 65.  Having an electrical engineering background, I really enjoy learning and tinkering with circuits and such.  So over the past few months, I've taken on the task of doing all the necessary maintenance (re-capping, etc) and also doing some cool upgrades to my old console.
To start, I built a custom power supply for the audio rails.  The stock power supply for these consoles is weak for anything other than the 16 channel versions, (mine has 36ch / 24 buss), so this upgrade really opened the console up and let it breathe.  It allows the channels to get all the current they need to perform, and also opens the door to do things like op-amp swaps (to get some different flavor from the preamps / make the board perform better) and other things.
Stay tuned for more news and pics from the project.  It will be on-going (when I can find time between playing and sessions).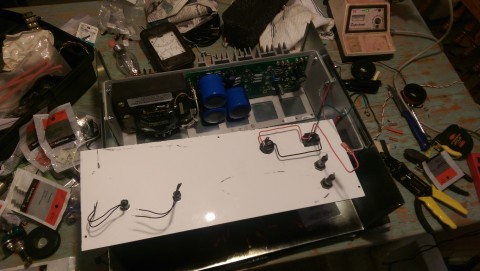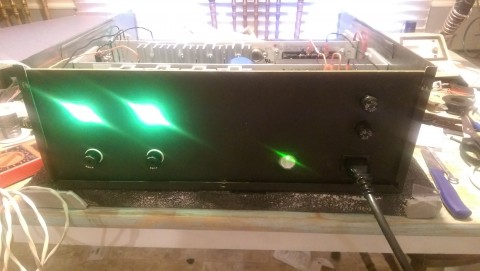 ---
So in addition to my real job, and studio work, I also do a lot of session playing and play in several bands. Over the years, I have accumulated a ton of gear.  Time to purge, so I am cleaning out the warehouse.  Check the ad listed below for some great deals on PA and other gear (cases, etc).
http://northmiss.craigslist.org/msg/4834848436.html
Also, due to some recent studio upgrades, I will be letting go of my Tascam FW-1884 28 channel interface / control surface.  The op-amps have been upgraded to Burr Browns, and the mic preamps sound great.  Lots of great tunes recorded through this guy.  Contact me for details.
---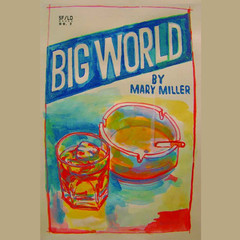 I had the privilege of working with author Mary Miller (2014-2015 John Grisham Writer in Residence ) and producer / editor Andi Arndt recently, recording a few short stories for Mary's critically acclaimed short story collection BIG WORLD.  
See Andi's post below. It was a privilege to work with these talented people.
---
Welcome to RNN Studios.  We're in the process of re-designing our website and adding a ton of new content. Feel free to sift around or contact us for rates, availability, etc.
We've also added a ton of new gear, including a great vintage Trident Series 65 36-channel console, and remodeled some.
-nate
---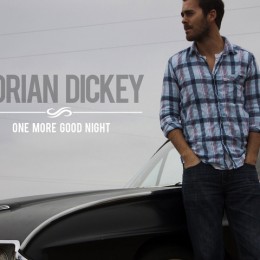 We've completed the tracking and mixing of Adrian Dickey's newest effort One More Good Night.  Many thanks to all who had a part in the process. It was mastered by Grammy-winning engineer Glenn Barratt at Morning Star Studios.
Special thanks to Ryan Rogers for help in production, mixing, and playing drums.  The record will hit iTunes soon. In the meantime, grab the first single "Heaven" from Amazon.com
---